GeoToll, Inc. was founded to make electronic tolling and Road Usage Charge (RUC) services easier for drivers and more efficient for operators. We do this using Enhanced GPS (E-GPS), a patented technology that makes a smartphone the tolling or RUC system.
Our Team
Wyatt Geist, Chairman, Founder, Key Advisor
Mr. Geist is a serial entrepreneur with a proven track record of inventing, developing, and launching disruptive technology products. He has had multiple successful business sales to Fortune 500 companies and recruited and developed the technical team to develop GeoToll's technology from initial concept.
He then formed the sales and executive team to execute marketing and deployment of the technology, securing pilots with major toll agencies along the way.
Dr. Ankur Agarwal, CEO
Dr. Agarwal is a doctorate in Computer engineering and is a serial entrepreneur. As an entrepreneur, Ankur has successfully built and exited three companies. He is a leader in product design, process innovation and formulating strategic vision for companies which includes customer acquisition, engagement, overseeing the entire life cycle of product development, marketing strategies and operational growth. To GeoToll, Dr. Agarwal brings eighteen years of experience in enterprise system design, development and overseeing product rollouts.
Ankur oversaw the development of GeoToll's Back Office Solution, Road Usage Charge, GPS based tolling system, automated system audit and intelligent data analytics system. He also serves as GeoToll's Technical Operations Lead. He is the liaison to Commercial Account Managers (RUC) and is responsible for managing adherence to requirements, leading integration tasks, monitoring progress against SOW milestones, and assisting in data collection, evaluation, preparation, and reporting.
Richard Carrier, Chief Commercial Officer
Mr. Carrier has had an extensive career in private company formation, management, and leadership, with companies that serve the government sector. Richard is the Founder and ex-President of Law Enforcement Systems, Inc. (LES), a leading provider of delinquent account collection and information services to tolling and parking violations agencies in the US and Canada.
Under LES and now Penn Credit, his DMVInfoNow registered-owner retrieval service has enabled over 20 toll agencies to identify and initiate billing to out-of-state motorists. Richard is a subject matter expert in best practices for tolling back-office operations, billing, and collection services. He is a long-time member of IBTTA (International Bridge, Tunnel and Turnpike Association) and the International Parking Institute.
Richard holds an MBA from the Gabelli Graduate School of Business Administration in New York City.
Dan Fried, Director of Operations & Quality Assurance Manager
Dan brings 30 years of public/private IT and Operations management experience in tolling, retail, healthcare, legal, engineering, construction, and consulting companies. He has responsibility for GeoToll corporate operations and, in the context of GeoToll technical pilots and testing, he serves as the Quality Assurance lead.
His roles include inspection, testing, and sampling of geofences and overlays for defects and deviation from specifications. He prepares and reports results to teams, recommends needed corrective actions, and ensures that the delivered product meets contractual and other team and client expectations.
Jaime Borras, Senior Advisor
Mr. Borras is a pioneer and innovator in wireless telecommunications with 30 years of broad experience in R&D, business, and intellectual property. He played lead roles in both enterprise and non-profit environments and is highly-regarded for inventing and implementing new technologies and breakthrough products that drive emerging markets.
Jaime served as a Motorola Senior Fellow, Corporate VP, and CTO of iDEN Mobile Devices. Major accomplishments include: integrated circuit designs for the 1st gen cellular phone; technical development and commercialization of Push-To-Talk multi-function iDEN phone, and; developing the 4th gen smartphone with multiple protocols (WiMAX, Wi-Fi, CDMA, Bluetooth and GPS).
Jaime has authored 60 utility patents and over 50 publications. His honors include three "Patent of the Year" awards for iDEN Technology, Outstanding Technical Achievement Award, and selection as one of the top 50 Most Important Hispanics in Business and Technology. Jaime holds degrees from Florida Atlantic University (Bachelor's degrees in Physics and Electrical Engineering and a Master's in EE) and a Business diploma from the Kellogg Graduate School of Management.
A strong advocate of outreach to young people, Jaime is active in programs such as Viva Technology, which advances STEM awareness among students.
Our History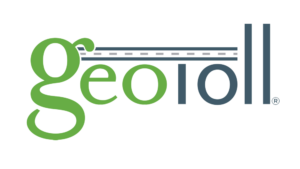 Smartphone 6C RFID Sleeve tag developed and patented.
OmniAir 6C certification awarded.
Smartphone 6C RFID Sticker tag with NFC developed and patented.
Sawgrass Field Tests completed.
Focus Group Survey
Identified that users did not want to add a tag on their phones.
GeoToll/Motorola MotoMods Partnership & Product completed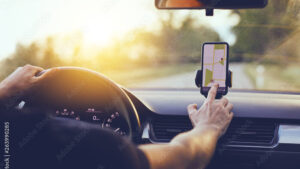 GeoToll 2.0
GeoToll Reestablished with GPS/GNSS Focused Technology
Smartphone E-GPS Tolling Solution Launched and Patented
MDX Field Trial completed.
Won competitive bids for LA Metro Pilot.
LA Metro Pilot completed.
BATA Phase I and Phase II Pilots completed.
BATA & LA Metro Tests show 99.99% E-GPS accuracy in difficult tolling use cases
Major Tolling Service Provider Contract signed.
E-GPS SDK Tested and completed.
E-Z Pass DRJ Phase I completed.
Ready for DRJ Phase II Agency waiting for two major SW uploads.
Letter of Intent (LOI) signed with a 2nd Tolling Service Provider with agency agreement.
NTTA E-GPS Pilot and GeoAudit Phase I completed.
NTTA E-GPS and Recovered Loss Revenue Business Case submitted for approval.
MRO Solutions developed
Smart mobile app, manual odometer app & telematics + mobile app.
Soft MRO selected as an option for Oklahoma DOT Pilot participants.
CAM Solutions developed.
Customer enrollment, mileage collection, account servicing, invoice generation, payment collection, and transmission of tax revenue/mileage totals to state).